Speaker Invitation Proposal Template
Easily customize this Speaker Invitation proposal template and send it online to impress your clients and get more proposals signed.
Learn more
Prepared For Ado Villanueva
Speaker Invitation
Proposal Template
contact
Prospero team
contact
[email protected]
Overview
It is my great honor and privilege to write to you requesting that you grace our 16th Annual Young Community Leaders Forum on the [Date_of_Event].
This event has been hosted by the [Company_Name] every year at [Event_Venue] for the past 15 years. Each year we invite special guest speakers to share their knowledge with our youthful audience in hopes of spurring them to greater heights in the future.
Over the years, this event has been the foundation of many of our community's success stories, and this year it is our fondest wish that you join us and share some of your vast experience. Please kindly accept this invitation with our sincerest gratitude.
Event Details
Here are the pertinent details about the event: 
Name of Event:

16

th

Annual Young Community Leaders Forum

Host:

[Company_Name]

Venue:

[Event_Venue]

Date:

[Date_of_Event]

Time:

[Time_of_Event]

Duration:

[Start Date_and_Finish Date]

Dress code:

[Event_Venue]
The Annual Young Community Leaders Forum is a formal event that usually hosts between 300 and 400 guests, with this year's event expected to produce a record number of attendees.
The guests are a veritable mixture of community members, business leaders, local councilors and politicians, and young members of our society.
This is the evening event, with various forums and festivities expected to continue well into the night. As such, overnight accommodation and the transport to and from the airport will be provided by [Company_Name], with our compliments.
Our Goals
As [Company_Name], we are proud to give back to our local community by offering guidance and stewardship to its young future leaders.
This event is meant to be a platform from which our future leaders are molded through interaction with experienced and well-respected leaders such as you. It is hoped that such lifetime bonds, as will be fostered at the forum, will prove to be important in the future.
Many young leaders, me included, can trace their roots to this very Forum, and we owe much of our success to the lessons and friendships we were able to foster.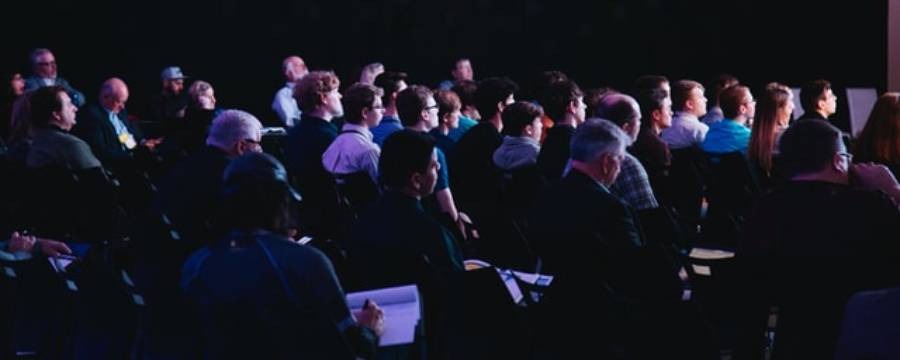 Why You're The Best Speaker
Your exploits both in business and politics are well documented and have served as a source of inspiration for many of us. We at [Company_Name], feel that it would benefit our young men and women greatly, to hear you speak at our formal event. Your understanding and insight into some of the problems inherent to our community will also be most welcome. 
We understand that you have a very busy individual, but in my capacity as team leader, and on behalf of the entire staff at [Company_Name], I would like to say what a wonderful privilege it would be for our young audience to hear from an esteemed community leader such as yourself.
Rates and Packages
As a sign of our utmost gratitude to you for taking the time to share this evening with us, [Company_Name], has put together a package that we hope will be to your liking.
Below is what we are offering in return for your services as the main speaker at our event:
| | |
| --- | --- |
| SERVICE | REMUNERATION |
| Speaker Package | [Amount] |
| Transport* | [Amount] |
| Accommodation* | [Amount] |
*Arrangements have been made by [Company_Name], with regards to your transport and accommodation, however, if these are not to your liking, we will be glad to offer an allowance package of equal value
Milestones
Upon arrival at the event, you will be expected to adhere to the program and meet the following obligations:
The main speaker at the event. The length of speech should be between 75 min and 90 min.

Conduct a book signing session scheduled before the main event.

Submit to a Meet and Greet session.

Attend cocktails and socialize after the party
Terms
Please review the following terms and conditions before you agree to be a part of this event.
If these terms are agreeable, please sign on the spaces provided and return this form in its entirety to [Company_Address].
I [Name_Speaker] do hereby enter into an agreement with [Company_Name] to act as the main speaker at their 16th Annual Young Community Leaders Forum to be held on [Date_of_Event], at [Event_Venue].
As part of the terms and conditions, I agree to
Act as the main speaker and guest of honor for the event

Participate in various ancillary activities as required by my host in my capacity as a guest of honor.

Adhere to the [Company_Name] code of conduct.

Inform my host in due time if I should, for any reason, be unable to make the event
It is our sincerest wish that you will be able to grace our prestigious event. Kindly contact me if you have any questions or concerns regarding your participation in your capacity as a guest of honor.
Thank you very much for taking the time to consider our invitations
Signature
Prospero team
Ado Villanueva