Brand Influencer
Proposal Template
Easily customize this Brand Influencer proposal template and send it online to impress your clients and get more proposals signed.
Learn more
Prepared For Ralphe Alarcon
Brand Influencer
Proposal Template
contact
Prospero team
contact
[email protected]
Overview
Promoting oneself isn't easy, and businesses everywhere find it challenging to get the help they need. Generally, self-promotion is something everyone must consider, but it helps to put a face to the product. That's why [Company Name] wants you to be a brand ambassador for this company.
At [Company Name], we focus on technology and how it benefits the world. To do that, we offer customers the best external hard disk drive and want to promote it more. After reading this brand influencer proposal, we hope that you become an influencer for us.
About The Brand
What sets us apart from the competition? It's on your mind, and you're likely using that information to determine if you should become our brand ambassador. Here are a few reasons why we offer external hard disk drives:
People want more storage – Computers and laptops have internal hard drives, but they aren't enough for those who enjoy gaming or working from home. Plus, they could fail, costing people lose their information. We offer external drives with up to 6 TB of space and in all budgets.
Everyone should back up their information – With you as our brand ambassador, we can tell the world how important it is to back up their personal information. They can program the external hard drive to do it automatically, so they're always protected. When the laptop fails, they can buy a new one, hook up the external drive to it, and continue working.  
It's easier to edit –

As a video editor yourself, you know how crucial an external hard drive is for digital editing purposes. If you become an influencer, you can show the world through your experiences and promote our product as the best.
Why We Think You're The Best
We've noticed that you have many followers, and they can all benefit from our product. Our audiences mesh, so you should become an influencer for our brand. You've likely heard of it or read about it, so you know it's one of the best external hard drives on the market. 
You should research our brand and product thoroughly to learn more about it if you haven't already. We want you to feel comfortable endorsing it and telling others to choose it. 
Since you're also a gamer, you know how hard it is to store files on your laptop for all of the games. With so many graphics and details, it's easy to max out the computer's storage. Other hardcore PC gamers may have an issue with this, too. You can help them by becoming a brand ambassador for us and show them how well it works.
What You Can Expect
Considering that things go through successfully throughout the milestones listed below, you can expect:
A free external hard drive to test out thoroughly before promoting it to your followers

Discount codes to give people who sign up for your newsletter so that they may purchase our product

The good feeling of knowing that you're promoting an excellent product and helping your subscribers

The ability to showcase our product on your YouTube channel for self-promotio
Talent Fee
Below is a breakdown of the talent package we're offering:
Free external hard drive for your personal use

Test it thoroughly before promoting it

Two social media postings a week with tracking and measurement of the promotions

Receive a one percent commission on sales directly from those listings

Video tutorial on using the external hard drive with social media sharing

Gain more followers and subscribers

Discount codes for your followers to purchase their own external hard drive

Network development with other editors and gamers

Promote our product to other gamers and editors and receive a bonus when they purchase from us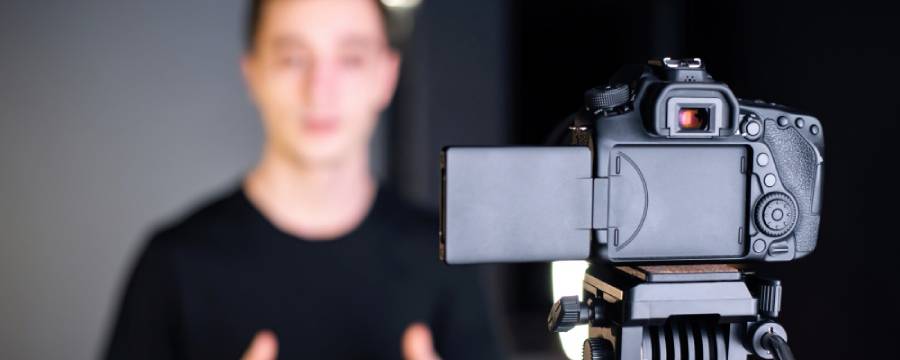 Milestones
Below in this brand influencer proposal, we describe the steps to take to become an influencer for our brand. These include:
| | |
| --- | --- |
| Acceptance of the brand influencer proposal | Immediate |
| Sign the brand influencer proposal | Immediate |
| Receive the external hard drive | [Timeframe] |
| Test the external hard drive thoroughly | [Timeframe] |
| Create two social media posts per week | Mondays and Thursdays (Ongoing) |
| Create the video tutorial | [Timeframe] |
Terms
You must agree to the brand-influencer proposal or request revisions prior to signing and returning it.

The free external hard drive contingency focuses on you completing the social media posts, video tutorials, and other requests at the appropriate time. Failure to do this means [Company Name] can terminate the agreement. You must return the external hard drive and pay shipping charges if this happens.

If you require supplies for any part of the project, you must pay for them yourself. Reimbursement of 50 percent of your cost is possible with proof that those items were used for this agreement.
Signature
Prospero team
Briony Greene