Podcast Interview Proposal Template

Easily customize this professional template and send it online to impress your clients and get more proposals signed.
Learn more
Prepared for Mr. Arian Sebastian

Podcast Interview Proposal
by
Prospero team
contact
[email protected]
Overview
Have you ever considered joining a podcast show to boost your business or online presence? I have been hosting the [Podcast Name] for the last [X] years and have interviewed many famous guests.
The guests who have been on my show have benefitted significantly from the exposure they receive. [Podcast Name]'s episodes are about [time] minutes long and are conducted through [phone call, Google Meet, Skype, Zoom, Location].
[Podcast Name] prides itself in delivering quality, concise content that is user-driven and authentic. With a reach of over [number] followers, you can explore your niche further with our audience.
Why Collaborate With Us
We are well known in the Podcast community and love providing our listeners with industry-specific content. There have been many professionals in various sectors that have been interviewed on [Podcast Name].
Our interviewers are experienced, friendly, and easy to talk with, so you will never feel out of place while being a guest on the [Podcast Name]. We also have a vast audience of over [number] of followers that religiously listen to our Podcast on our [daily, weekly, monthly] shows.
Previous Guests and Collaborators
We mentioned that some of our previous guests had benefited significantly from being interviewed on [Podcast Name]. On the other hand, so have we! There have been many famous and significant Podcasts that we have completed that our audience loves and listens to multiple times.
With the likes of [Famous Guest] and [Famous Guest] on our Podcast show, we have had the opportunity to delve deep into their industries to give our more than 100k monthly listeners what they want to hear.
We pride ourselves on our high-quality and insightful Podcasts that intrigue people and keep them listening.
What Our Guests Say
Below we have listed a lovely review that one of our previous guests left after joining [Podcast Name] for an interview.
We are proud of this review and hope that you can see the value [Guest Name] plus our audience received.
"Joining the [Podcast Name] for a discussion regarding my business was a wonderful experience. [Interviewer] was professional and handled all my responses with dignity plus respect." – Guest Name
"What I loved most about joining [Podcast Name] for a meeting was genuine interest in me and my business. He always took the time to listen and share his thoughts on the specific processes I mentioned to him. Overall, I had a wonderful time on [Podcast Name], and it also helped boost some of my online presence. I highly recommend anyone looking to increase their exposure to contact [Podcast Name] for an interview!" – Guest Name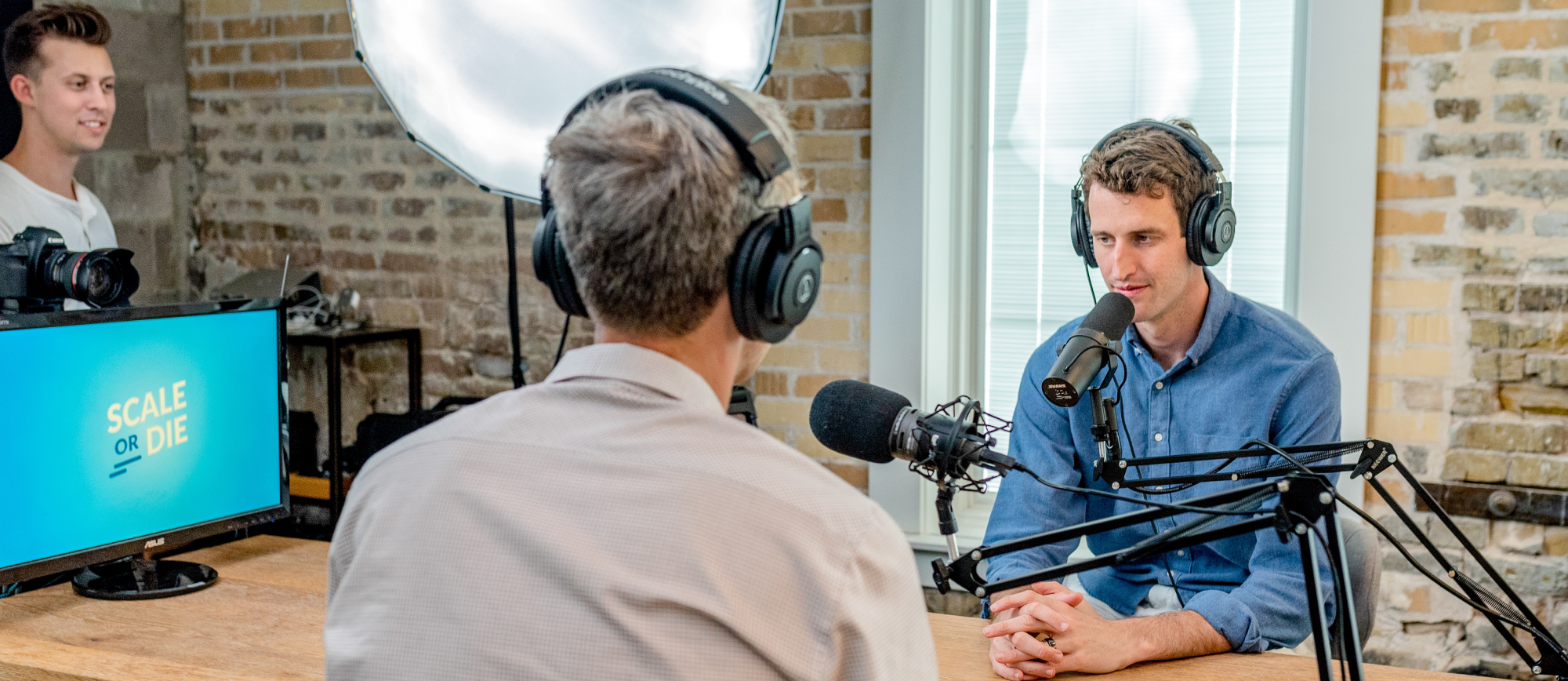 Fees
We wanted to make it easy to get exposure on our Podcast. We payout respective guests and collaborators who help boost our shared audience.
| | |
| --- | --- |
| [Service] | [price] |
| [Service] | [price] |
| [Service] | [price] |
| TOTAL | [price] |
Milestones
Here we have listed the process of dealing with [Podcast Name] and how long it takes to bring our interview to life. Each stage is handled in a timeous positive manner no matter the outcome.
| | |
| --- | --- |
| First Design Meeting | ASAP |
| Ideation and Brainstorming | [timeframe] |
| Briefing, Promotions | [timeframe] |
| Interview | [timeframe] |
What's Next
We want to grow with you and are more than willing to accommodate you whenever we can. Feel free to revert to us with your availability so we can set up our initial meeting. We'd be more than willing to also brief you extensively about our podcast.
No matter how big or small your business or online presence, we want to hear from you and share your success in your industry to our beloved listeners.
Terms
Once we have met for the first time and developed a content outline, you are expected to appear for the interview. If you cannot attend without giving prior notice, we may not be interested in dealing with you next time.

If there are any financial gains between [Podcast Name] and you, the terms will be printed for both parties to sign.

We do everything with full transparency and hope that our clients treat us in the same manner.
Signature
Prospero team
Mr. Arian Sebastian