School Event Proposal Template Example

Easily customize this School Event proposal template and send it online to impress your clients and get more proposals signed.
Prepared for Ms. Jamie Villareal

School Event Proposal
by
Prospero team
contact
[email protected]
Overview
As the student organization of (School Name), we're proposing a school-wide sports event. (School Name) is known for having excellent academic integrity and practical teaching ethics that allow students to make the most out of their abilities during their student periods.
However, we believe (School Name) can benefit from physical activities that motivate students to improve their fitness through sports. Therefore, a school-wide sports event can be the best solution to get the students in (School Name) to get interested in some of these activities.
Our goal as (School Name)'s student organization is to assess the school's educational goals and create an event that can help the directive achieve those goals and promote more benefits to the student population. We're dedicated to make this event an exciting one, and we're counting on your support.
Why This
Event
Physical activity can promote several benefits for students within the school. Some of the most common uses of playing sports include:
Better concentration

Reduced levels of stress

Improved mental health

Preparation of leaders

Healthier development of children

Increased confidence
As you can see, all of these benefits can also help students improve their learning process at school. Physical exercise has always been an effective method to let go of stress and improve focus, learning, and concentration, which are needed for all school subjects.
Another vital benefit of sports events within the school is promoting better relationships and connections.
Sports have united people worldwide thanks to their shared passion. In essence, sports can also be an effective way to bring students together and form stronger bonds of friendship and teamwork
Our goal is to establish a small tournament for some of the most popular sports today (Soccer, Basketball, Kickball, and more).
We aim for variety since that will allow students to go for the sport that they consider most enjoyable for them.
Fees And Budget
Considering the size of the event, here's the approximate budget we need to create the event:
| | |
| --- | --- |
| Event Workers | [Price] |
| Student Uniforms | [Price] |
| Security | [Price] |
| General Supplies | [Price] |
| General Sports Personnel | [Price] |
| Miscellaneous | [Price] |
| Transporation | [Price] |
| TOTAL | [Price] |
Milestones
If you want an outreach program to work, you need to track the progress to ensure you meet all the milestones. To determine a project's effectiveness, you have to decide whether you're achieving your goals or not. 
You can ask for any additional goal assessment if you need, but when we work with you, we can evaluate your progress by assessing the following milestones: 
Student Attendance:

 since day one. 

Student Motivation:

 since the first day. 

Parents' Involvement:

 three to five times throughout the program. 

Teacher Collaboration:

 every week. 

Overall Results:

 we can measure the students' perception of how much they learned and include parents' involvement and teacher collaboration throughout the program.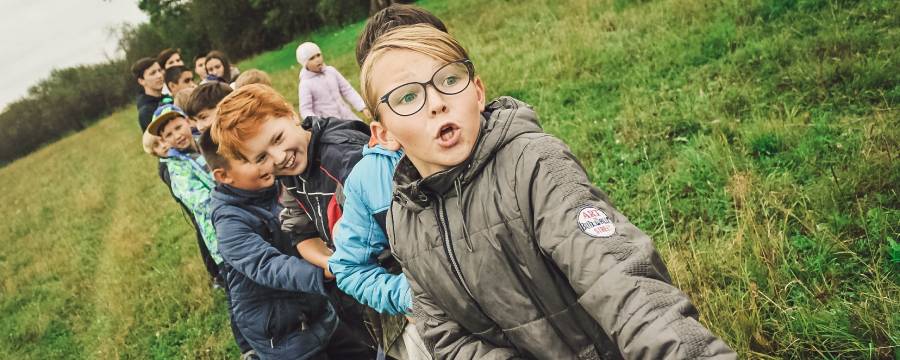 Next Steps
Now that you know all the event details, it's time to lay down what happens next.
Once all the terms on this document are approved and signed by the required school authorities, we're going to get to work immediately and schedule the first meeting to negotiate the budget and other event details, such as catering, schedule, and more.
Keep in mind we're available at any time to answer all your questions and clear up any confusing information.
We also want to know what you expect from this event, so feel free to talk to us to create the best possibility for students together.
Terms
Any changes to the document must be signed on paper by all the parties involved.
The event is subject to cancellation in case of Acts of God (such as floods, fires, or emergencies). If the event gets canceled, the school only has to pay for the hours spent on the occasion.
Any requested work outside the scope of this agreement will require a fee reassessment. Additional work will be charged at a rate of $x per hour.
The budget will be used for the sole purpose of paying for the items stated on this document
Signature
Prospero team
Ms. Jamie Villareal